Who We Are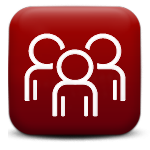 We are a small family business. With wine enthusiasts in mind, always ready for new and exciting wine tasting experience, we search for winemakers who care about the quality of wine rather than the number of bottles filled.  Winemakers whose passion and philosophy of life is to produce quality wine. These are the kind of wines we import and sell using both wholesale and retail distribution and also offer at our restaurant.
What We Offer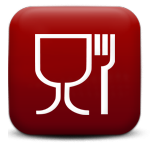 Wine was created to accompany meals. Wine is served in a specific order, selected for food and occasions, served at the right temperature and consumed from the proper glassware. This is why we have supplemented our business operations with a restaurant and winery and wine shop where we can share our passion for wine and wine itself along with good food. The place also serves as a wine shop, where you can buy wine and enjoy it in the comfort of your own home.
Where We Are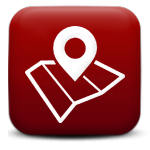 We are based in Krakow, the city of Polish kings. Our restaurant, winery and wine shop are located in the old town, in a historic tenement house at ul. Bracka 15. Away from the hustle and bustle of the city, tucked away in the inner courtyard is a picturesque summer garden. Inside the premises there are three rooms where we can host about 30 people. It is here where we invite both Cracovians and tourists to enjoy a flagon of wine and a delicious meal. 

we invite you to us also on…
Restaurant - Winebar - Wine shop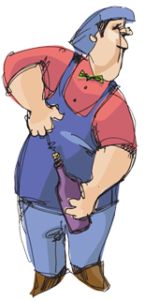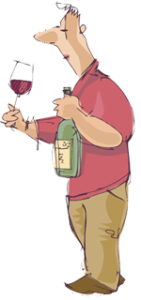 Civilization was born along with the discovery of fermentation. The most noble product of fermentation is wine, nectar of the gods but also their believers. Wine is a daily drink, but it is also sophisticated. That is why it is important how we drink wine, where and with whom we share it. We invite Dionysus followers for a glass of wine to the rustic interior of our wine bar and a cozy summer garden to give testimony to their faith…
Wine was created to accompany food and this is its most important role. Wine takes the meal to a different dimension, sheds light on the food and makes it lighter to digest. We invite the enthusiasts of wine and a good meal to the place where food and wine intertwine and lead an interesting conversation all the while the uncorked emotions float freely over the table…
Wine is a universal drink, popular amongst men and women, the young and the elderly alike. Wine is like music and art – beauty is in the eye of the beholder. Our wine shop offers a wide selection of choices, however, they might not always be the right ones. It is best to sample wine before making the purchase decision and thus discovering its bouquet, dress and flavor…
Guests about us…
We just experienced the most incredible and invitingly host and had the honor of being asked to share our opinion on a new dish being introduced to coming guests.
Thank u so much and do enjoy the journey to all new guests who get the pleasure to experience this cousine.
Elisabeth Karsten
Elisabeth Karsten, jazz singer; Kurt Olsen, Mersmak i Skien, general menager, Norwegia
Although Winoman is hidden under the sign of the vinotheque, he is also a very good restaurant with a full and quite long card. There is nothing to dash: although the interior may not arouse admiration (in the evenings it is better, vinegar breeze relieves the sensation), the atmosphere was completely transcended with St. Tomas, like the concept: a lot of great wine at very reasonable prices, good food as reasonably priced, service smiling and friendly. I love it.
Wojciech Nowicki
Wojciech Nowicki, Editor, Cracow
Took a walk to find it but was very worth while and was not far from the square. Great food and wine in a lovely atmosphere will definitely go again next time we are on Krakow.
Stuart Walker
Stuart Walker, Manager, Mentor Graphics, Crusheen, Clare, Irlandia
A charming place on the culinary map of Krakow. Such a place as WINOMAN I missed in the area of the Main Market Square. Climatic, quiet (man hears his own thoughts) and great food and drinks. Excellent wine, service knows how to please man. Despite the inconspicuous entrance to the tenement house on Bracka Street 15 it is worth a look !, the exact center and in the middle of the restaurant man finds silence. I highly recommend to all visitors to Krakow, all who want a good (at an affordable price) to eat and enjoy fine wines from all over the world.
Bogusław Świerzowski
Boguslaw Świerzowski, Photoreporter, Cracow