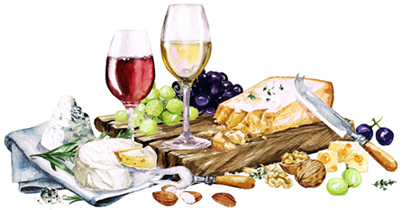 Wine was created to accompany food and this is its most important role. It is at the table where wine meets food and can cooperate and form alliances. Wine also means good health which is bestowed upon man in this divine liquid.

We are not afraid to experiment with wine selection and using it as an ingredient in food preparation. The cuisine using wine is usually light and sophisticated, healthy and delicious in its nature. We believe that wine should always accompany properly selected meals. For each meal we recommend wines from different price ranges. We also respect our guests' preferences. Having the highest quality in mind, our unique menu is concise but seasonal and ever changing.
Enjoy our wines and meals. Cheers!